WELCOME
The homeowners of the ACIA are proud that Atascocita is one of the fastest-growing residential neighborhoods in the nation. Atascocita is bordered by Lake Houston and is home to many parks,
a golf course, and over 15 established neighborhoods. Our community is a diverse and thriving mix of neighborhoods. We have excellent schools and outstanding medical facilities within 15 minutes of Atascocita.

The ACIA has beautiful waterfront lots, a picturesque wooded park, a large marina, as well as swimming and tennis facilities. Some sections also offer scenic lake and waterfront lots and stunning homes within this elegant tree-lined neighborhood. Amenities throughout the ACIA are available for all residents.

The Atascocita Community Improvement Association welcomes anyone who is currently a resident or any prospective residents to contact the Board of Trustees with any questions.

Candidate Solicitation 2023

Resale / Refinance Documents [Homewise]

                                                    QUICK LINKS                                                    

Board of Trustees

Committees

Community Contact Info

News Articles

Pay ACIA Fees
Account Login


Governing Documents

NOTICE OF REGULAR BOARD MEETING 

Dear Homeowners:

The Board of Directors for the Atascocita Community Improvement Association has their scheduled monthly meeting on the 4th Monday of every month via ZOOM until further notice

The subject of the meeting is general business of the Association, including but not limited to, discussion of items related to the Association budget and expenditures as well as discussion of repair and maintenance of the assets owned by the Association.

Discussions involving personnel, pending or threatened litigation, contract negotiations, enforcement actions, and confidential communications with the Association attorney, matters involving invasion of privacy of owners, and other matters that are confidential by request of an affected party and agreement of the Board are discussed in executive session.

Very Truly Yours,
Atascocita Community Improvement Association 
                                                                                                                                                  

Residents can sign up and receive emails with the latest information sent directly to their inbox and select the privacy settings of their choice. 
Atascocita Community Improvement Association
Contact: 
Local Office Address:
ACIA
3423 Rivers Edge Trail, Suite D
Kingwood, TX 77339
281-973-1190

CALL FOR AN APPOINTMENT

Email: [email protected]

ACIA's Kingwood office will be closed for the following 2023 holidays:
New Year's Day – January 2, 2023
President's Day – February 20, 2023
Memorial Day – May 29, 2023
Independence Day – July 4, 2023
Labor Day – September 4, 2023
Columbus Day – October 9, 2023
Thanksgiving Day – November 23, 2023
Christmas Day – December 25, 2023


Atascocita Shores Section 1-6
Pines of Atascocita Section 1-4
Pinehurst of Atascocita Section 1-11
Estates of Pinehurst
Club Point of Atascocita
Golf Villas of Atascocita
Ivy Point of Atascocita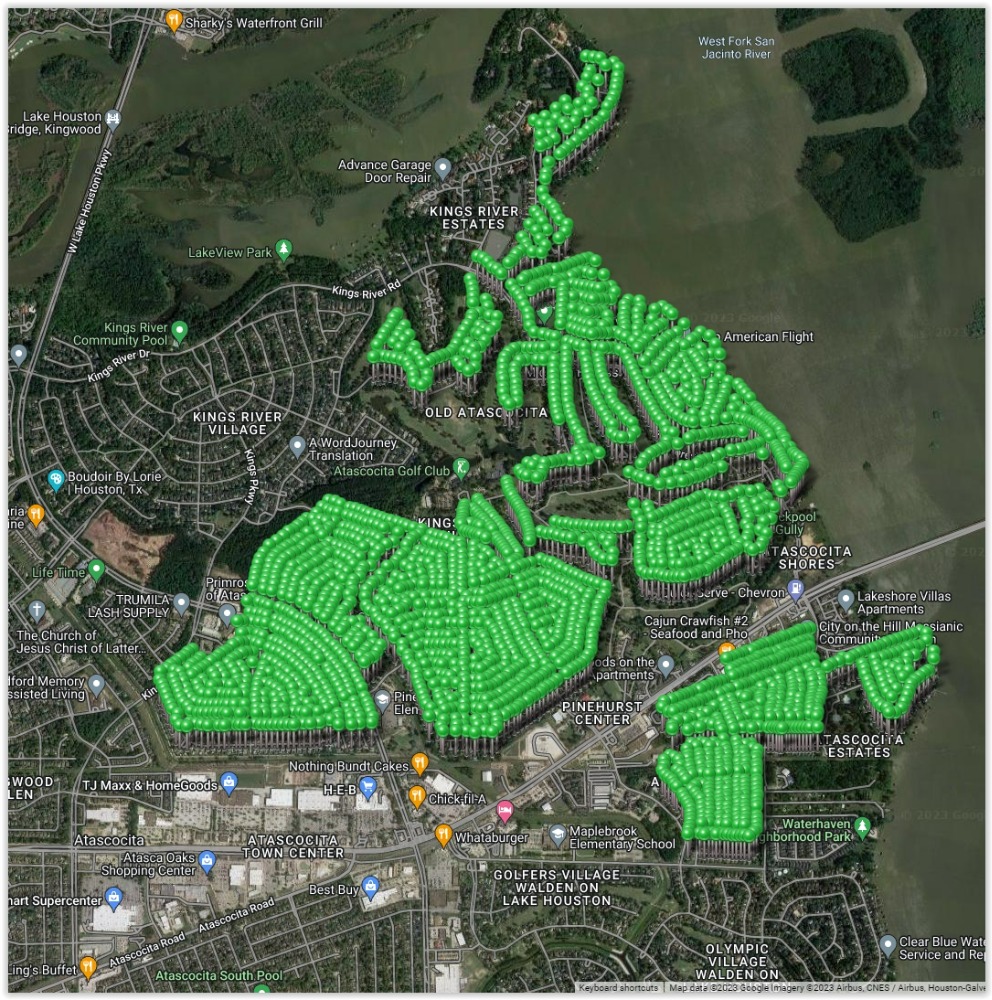 ---
Website managed by WebAdmin. Suggestions may be emailed to [email protected]